Meet Jordan
We met Jordan in 2018, and he has forever changed our lives.  You see, Jordan was in a car accident about twenty years ago, and suffered a Traumatic Brain Injury (TBI).  His friend was paralyzed and later passed away.
To say that living with TBI, and PTSD for over half your life is difficult doesn't quite capture the enormity of this tragedy.  TBI also has life-changing implications for those providing assistance like family members that often become some form of caregiver.
This is a story about hope.  Out of tragedy, an idea was born, a company, and a team dedicated to making a difference in the world of TBI and PTSD.
We've been volunteering our time and resources from the start and their dream is now a reality.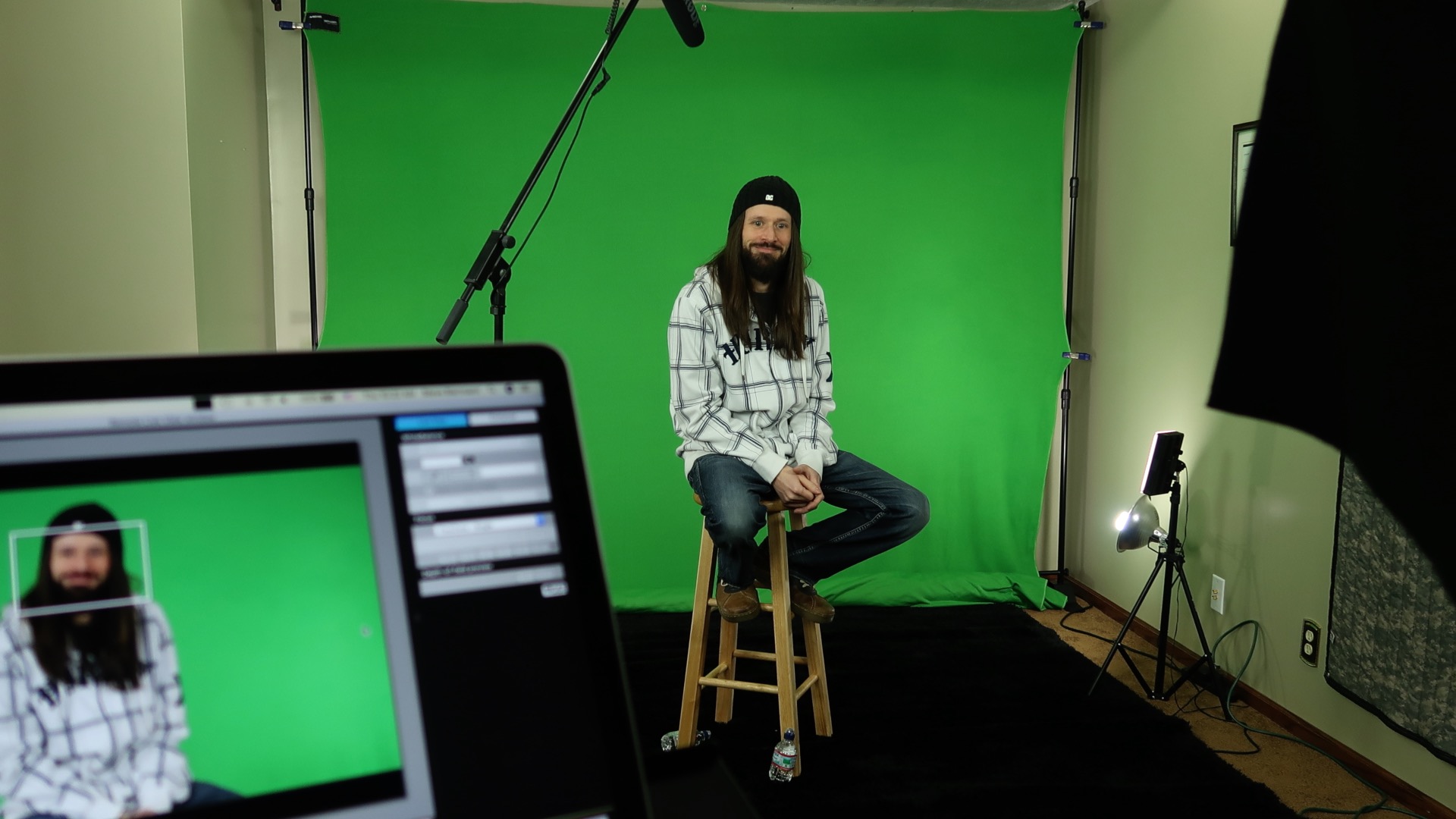 In Studio
Jordan's raw emotion poured out, and a video designed to be two or three minutes in length was almost eight minutes.
Sometimes, editing down a video is impossible!  Every moment needed to be captured.
The LightBridge App is a tool designed to assist people with Traumatic Brain Injury (TBI), and PTSD with their daily routines and provide their caregivers, doctors, and support people with an emotional check-in.